Our Mission
The Tobacco Free Alliance of Virginia is dedicated to changing policies, systems, and environments to promote a tobacco free, healthy Virginia.
Our Vision
We envision a Commonwealth where all residents live tobacco-free, healthy lives.
Our Goals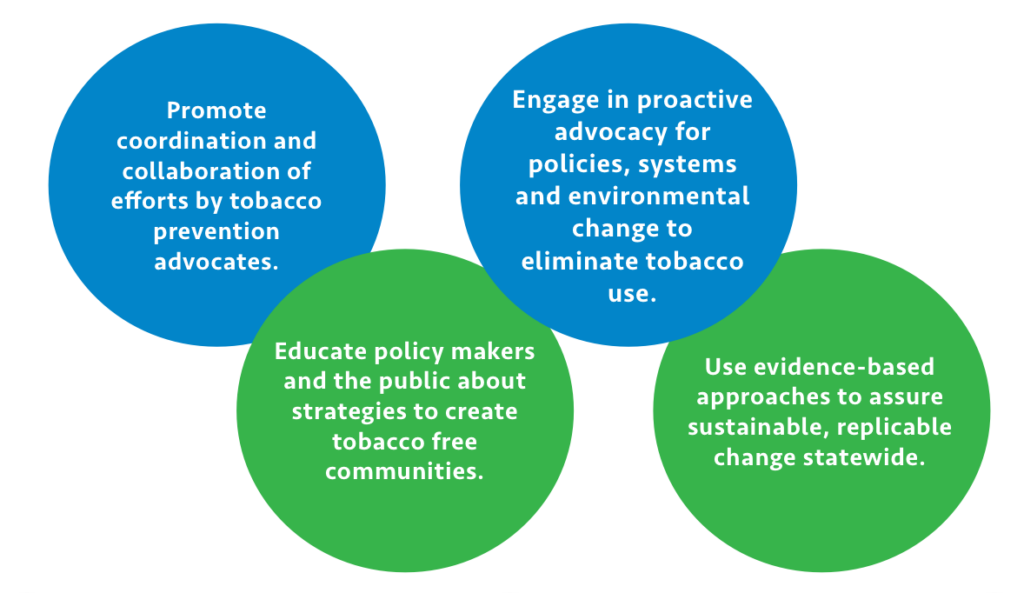 About Us
The Tobacco Free Alliance of Virginia is a broad partnership of private, not for profit and public leaders and organizations united in their focus on pricing of tobacco products, creating comprehensive tobacco-free environments, and supporting and sharing tobacco prevention and cessation. The Alliance continues the efforts of Virginians for a Healthy Future and its Smoke Free Virginia Now campaigns in 2008, which resulted in modest increases in tobacco taxes and smoke free restaurant laws.
The Tobacco Free Alliance of Virginia represents Virginia residents, businesses, academic institutions, health care providers, community-based organizations, non-profit groups, state agencies, and advocates.
Examples of TFAV Member Organizations